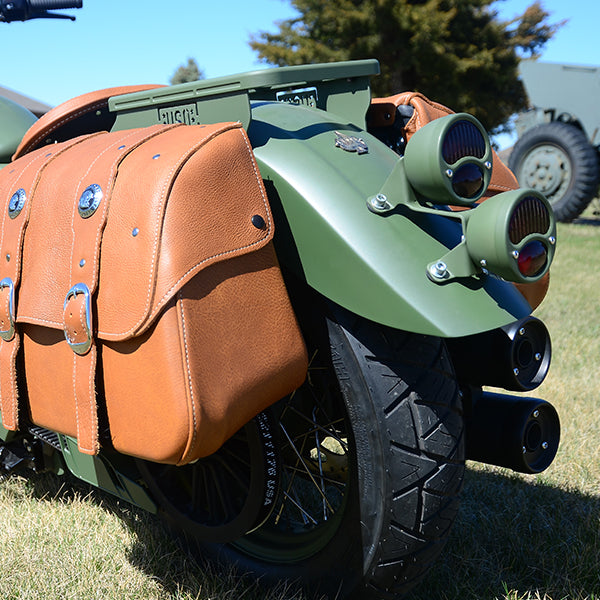 Scout Klassic Taillight Kit for Indian® Scout
Give your bike a new attitude of retro styling with the Klock Werks Scout Klassic Taillight Kit. Reminiscent of the original vintage Scout military taillights, you can add this splash of style and make it your own!
This kit was used on the Klock Werks USO Scout and the Red Wing Boot custom; it's a great (and easy) way to add character to an already great platform. Painting is not required, and the bracket bolts in place of the stock taillight.

Complete kit includes: two LED lights, brackets, and hardware
Have questions?
Our friendly and helpful brand specialists can be reached Monday through Friday, from 8am to 5pm CST via any of the following methods:
Live Chat
Waving hand in the lower right corner of your screen