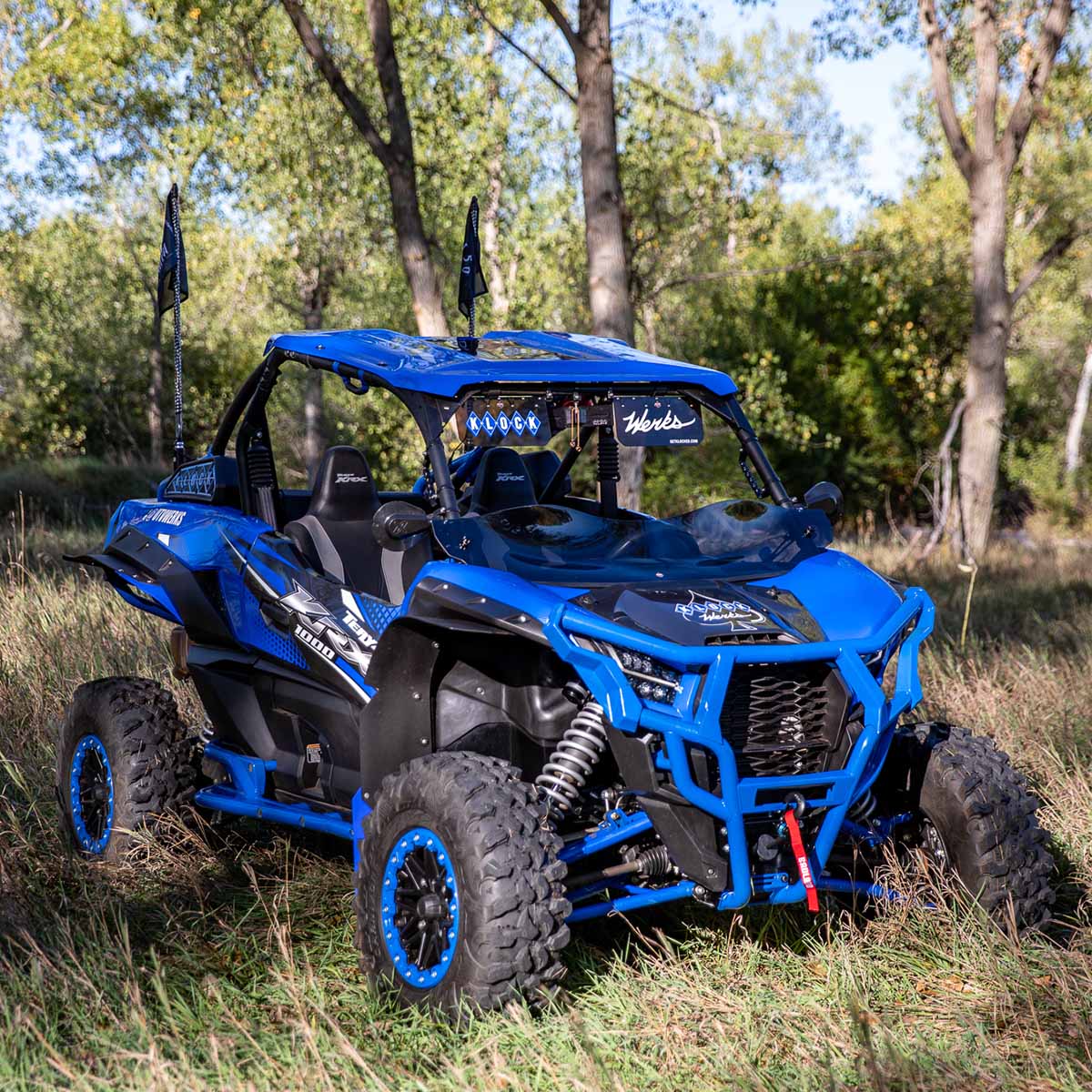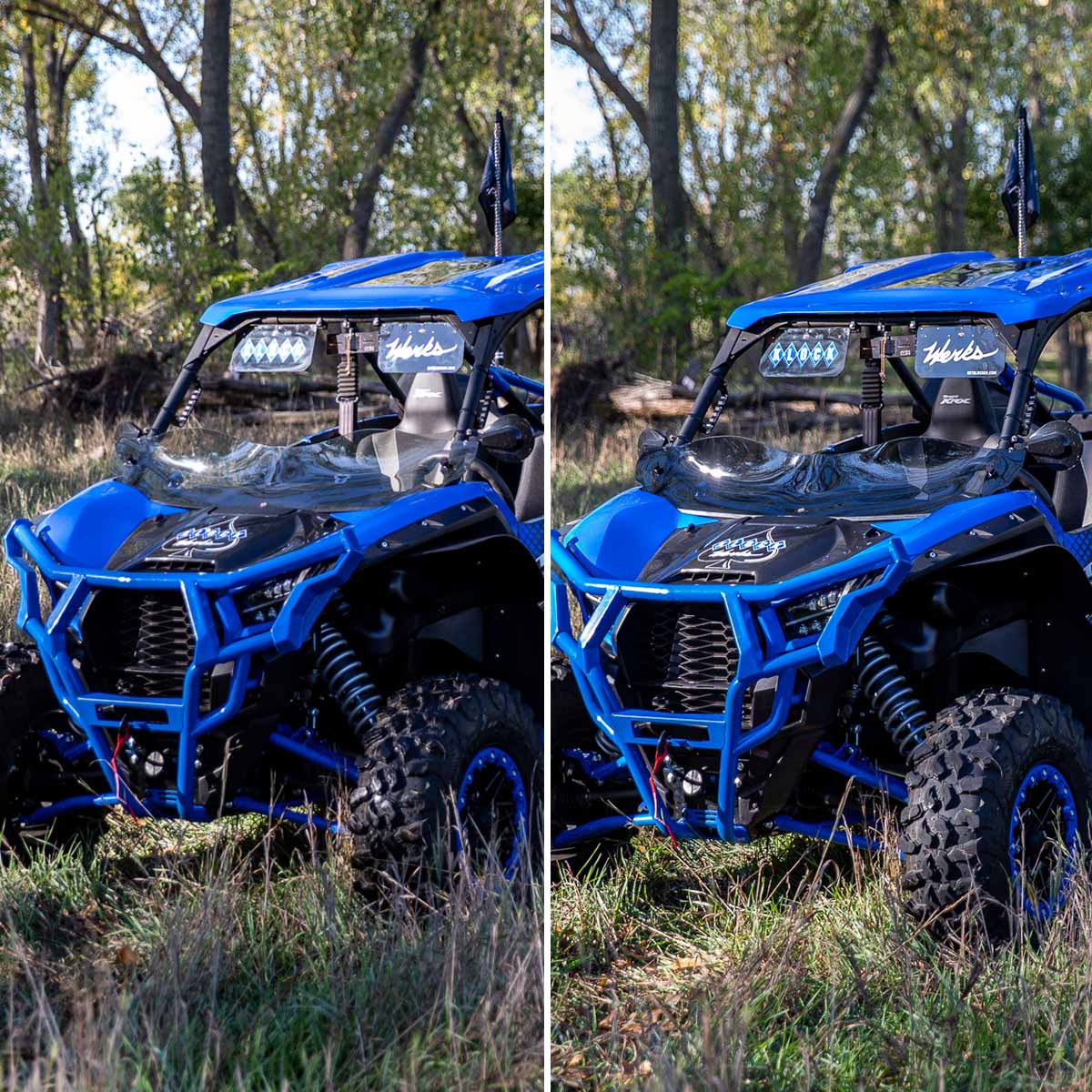 UTV Flare™ Windshield for 2020+ Kawasaki® KRX
Don't worry about the sand, the dust, the mud or other debris, because when your Kawasaki KRX windshield is a UTV Flare™ windshield, your cab is more protected, you'll still maintain your visual field, and it adds to improved vehicle performance. Designed to perform taller than it measures, the UTV Flare™ allows the driver to increase their visual field so they can see exactly where they need to go, when they need to go.
Aggressive styling & design adds to the performance of the vehicle
Increased visibility creates better sightlines for technical driving
Reduces dust, debris, and helmet shake
UTV Flare™ sits at same angle as front cage down tubes
Made to mount to OEM roll cage, but fits many aftermarket cages (with similar to stock dimensions)
Flat windshields tend to push turbulent air directly at the driver and passenger, dumping it right into the cab. The innovative UTV Flare™ Windshield—U.S. Pat. No. 10,118,468—design features "hips" at the outer edge of the shield that re-route air, and the "flip" at the top is designed to kick the air up and back as clean, less turbulent air for driver and passenger. This means you'll have all the wind and debris protection you need without sacrificing your ability to see!
Made from high-quality Polycarbonate - the same material they use in bullet-proof-glass and NASCAR windshields - this heavy-duty, double-hard-coated, abrasion-resistant shield is up for whatever you are.
Powered by the Axia Alloy Mounting System, installation is a snap! The mounting kit comes with Patented Axia Alloys Detach Clamps, Roll Cage Clamps, and Thumbscrew Turn Knobs – all machined from 6061 Billet Aluminum, then black anodized.
Includes: Necessary hardware and rubber trim.
Modification may be required for aftermarket roll cages and cages with intrusion bars. 
Have questions?
Our friendly and helpful brand specialists can be reached Monday through Friday, from 8am to 5pm CST via any of the following methods:
Live Chat
Click the 'Chat with us' oval in the corner